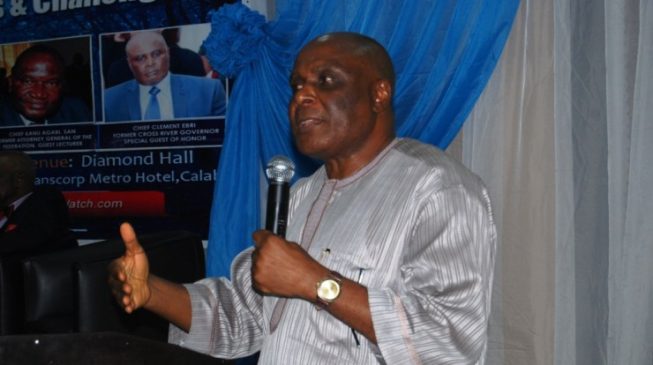 Clement Ebri, an aspirant for the position of national chairman of the All Progressives Congress (APC), has withdrawn from the race.
Ebri withdrew less than 72 hours to the party's elective national convention scheduled for Saturday.
In a letter he wrote to the party, the aspirant said he decided to pull out of the race following "deep consultations" with family, friends, party leaders and other stakeholders.
"I have reached the decision to withdraw my candidacy from the race for the national chairmanship of the APC. This decision has been taken in what I consider to be the overall interests of the party," he said in the letter.
He said what happens in the leadership of the APC affects the party's ability to deliver on its promises.
Ebri explained that it was on that basis he declared his candidacy to run for office of national chairman.
"My gratitude goes to everyone who believed in me sufficiently to invest their time, energy and resources in that process," he said.
"I enjoin them, as faithful party loyalists, to transfer their support they had hitherto reserved for my candidacy to our aspirations for peace in the party and endorse Mr Adams Oshiomhole as national chairman of APC."
He added that he would join hands with Adams Oshiomhole, former Edo governor, who is favoured for the position, to make the APC an "inclusive organisation where every voice counts".
Ebri is a former governor of Cross River.