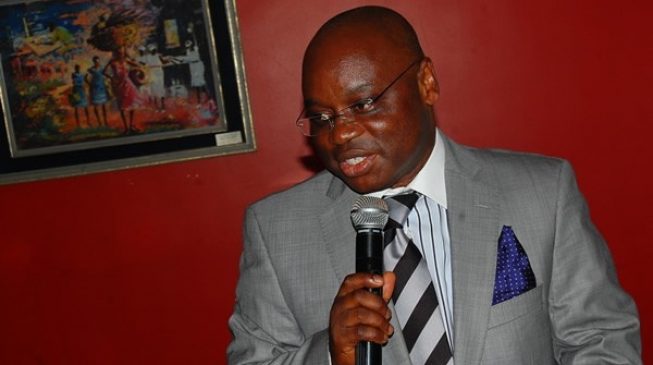 The Legal Practitioners Privileges Committee (LPPC) has withdrawn the senior advocate of Nigeria (SAN) title and all the privileges attached to it from Joseph Nwobike, a lawyer sentenced to 30 days' imprisonment for perverting justice.
Hadizatu Mustapha, supreme court chief registrar and secretary of the committee, disclosed this in a statement on Thursday.
Mustapha explained that the committee temporarily revoked the title following Nwobike's conviction.
"This is to notify the general public that the Legal Practitioners Privileges Committee at its 132nd plenary session which was held today, the 21st day of June 2018; has suspended Joseph Nwobike Esq. from the use of the rank of Senior Advocate of Nigeria (and all other privileges attached to the rank) in accordance with the provisions of paragraph 25(2) of the Legal Practitioners Privileges Committee Guidelines," the statement read.
"This is a sequel to his conviction by the Lagos State High Court of Justice for the perversion of justice in charge No.LD/2516C/2016-FRN V. Dr. Joseph Nwobike SAN and pending the investigation by the sub-committee set up by the Chairman of the Legal Practitioners Privileges Committee, the Rt. Honourable Chief Justice of Nigeria, Mr Justice Walter Samuel Nkanu Onnoghen GCON."
In April, a high court in Lagos sentenced the lawyer to prison without an option of fine.
He was convicted on 12 counts bordering on the perversion of justice.
The Economic and Financial Crimes Commission (EFCC) had charged the Nwobike with bribing some judges and court officials.
One of the judges he allegedly bribed is Mohammed Yunusa, now dismissed.